Foot pain and injury treatment in Essex & East London
Your foot is a complex part of your body. It has 26 bones in 3 sections which we call the hindfoot (or rearfoot), the midfoot and the forefoot.
Muscles, tendons and ligaments support the bones and joints of your feet so that they can support your whole body weight while walking, running and jumping, all common sporting activities. Despite this, trauma and stress can cause fractures, ligament sprains or other injuries in the foot
Here at The Lewin Sports Injury Clinic, we have a team of experienced physiotherapists who can
understand the root cause of your pain and design a tailored recovery plan for you to improve your foot injury.
Contact us for Foot Injuries
What are the most common foot injuries?
The foot is often injured during sporting activities, with sudden decelerations, changes of direction, tackles, unpredictable movements and other trauma.
Some of the most common injuries and causes of pain that we see include:
Metatarsal fractures

Stress fractures

Ligament tears

Toe injuries

Sesamoiditis

Lisfranc joint injury

Calcaneal issues such as Sever's disease

Tendinopathy (peroneal tendons for example)

Plantar fasciitis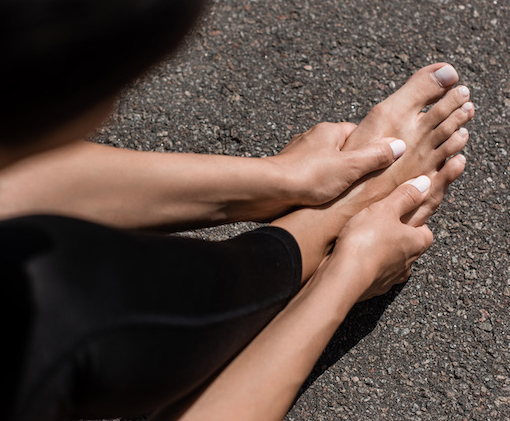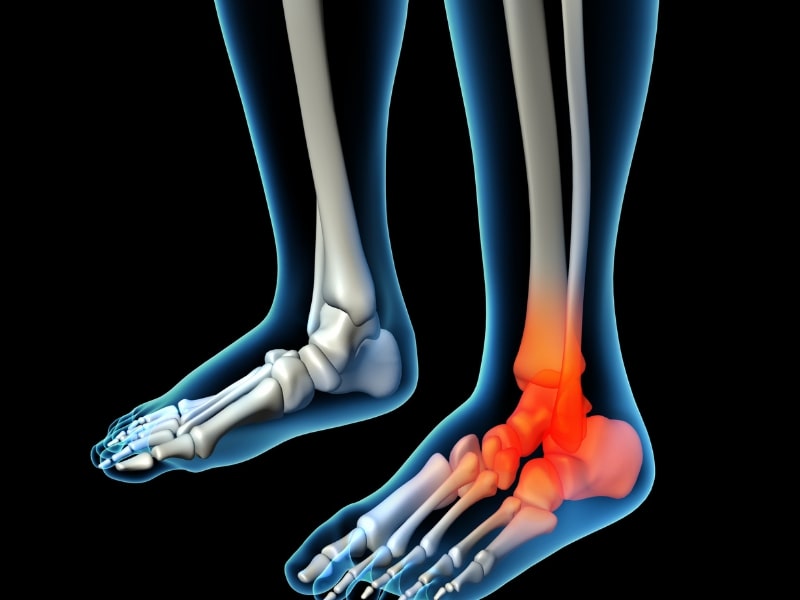 How is the ankle joint structured?
Biomechanical issues with the foot and ankle are also very common and occasionally we may perform some gait analysis in the gym. If the gait needs more detailed assessment we also have a good referral pathway to specialists in and around London.
It is always important that a detailed assessment is carried out on the foot, to understand the issue and to help educate the patient on the issue. If we feel the issue needs imaging or further opinion, we have a vast, experienced network of specialists/surgeons.
As a sports injury clinic, we see a large number of foot injuries that have been caused by a range of different activities, and we're very experienced in dealing with the injured foot.
How can The Lewin Clinic help with a foot injury?
Our team of expert physiotherapists have a huge amount of experience working with foot injuries
and will be able to assess and diagnose your injury, as well as create a personalised rehabilitation programme.
We work with a wide range of patients, including professional athletes, non-athletes and those in-between, who enjoy sport as a hobby. We're skilled in assessing degenerative issues, as well as issues that require surgery or those who are recovering from surgery. We also have a network of surgeons that we trust implicitly, allowing us to consult with them wherever necessary.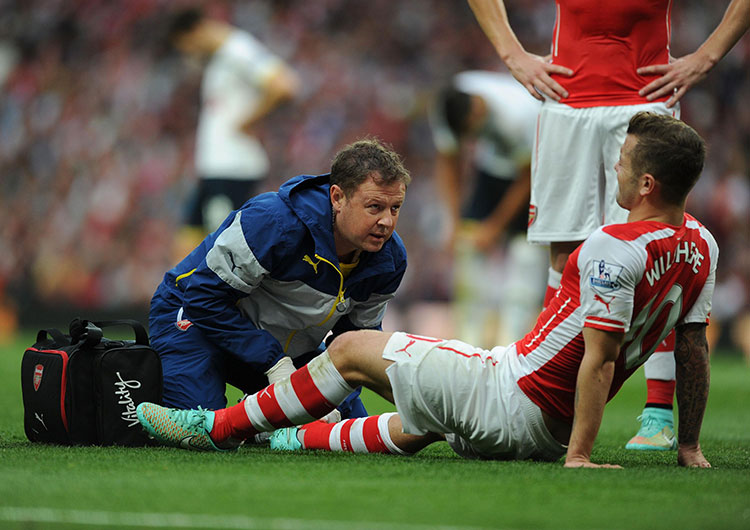 How do you treat a foot injury?
At the Lewin Sports Injury Clinic, we provide a range of recovery programmes. This can be particularly useful for professional athletes who need to get back to sport quickly and safely, or for those with more severe injuries who need a more structured plan.
Occasionally the injury will need scanning to aid diagnosis and we may need the view of a specialist surgeon who can advise as to whether surgery may be a necessary step in your recovery process. However the majority of issues we see need advice, education and treatment/rehab to aid repair of the injured structure.
Are you looking for foot injury treatment in Essex or East London?
Here at The Lewin Sports Injury Clinic, we are experts when it comes to recovering and rehabilitating a range of injuries, including the foot.
We have access to all of the latest technologies and the best specialists in sports medicine, helping you to improve your issue as quickly as possible. Our physiotherapists will create a personalised recovery programme, ensuring you're back to full health and enjoying the sport you love in the quickest and safest manner possible. To make an enquiry, click here or give us a call on 020 8070 7777.
Gary Lewin treated my teenage son after a serious foot dislocation and fracture. He provided a huge amount of reassurance at a very worrying time. He always explained what he was doing and why and was careful to manage expectations around progress. At the last appointment with the hospital consultant, he said what a fantastic job Gary had done in getting my son mobilised again, particularly given the potential for a poor outcome with that particular injury. I can't thank Gary enough and would highly recommend him. 
Helen
Took my daughter as she was suffering from Severs Disease. Laura was very good with my daughter & the treatment given worked. Thanks
Staurt Wright
I have been to visit the clinic a number of times now for different injuries I have sustained playing sport. The service has always been top class and professional. Super friendly, helpful, pragmatic and informative approach. I couldn't recommend using the clinic more.
Rob

Get in touch
020 8070 7777
info@lewinclinic.co.uk
Ground Floor,
65 New North Road
Hainault
Essex
IG6 2UE
Company reg No. - 11731039 (England & Wales)
Reg address:
The Retreat
406 Roding Lane South Woodford Green
Essex IG8 8EY
Opening Times
Monday - Friday 8am - 8pm
Saturday 8am - 1pm