For hip pain and injury treatment in Essex & East London
Hip injury is common amongst adults of all ages, and can be caused by a range of different factors, including injury, wear and tear or disease. For anyone who partakes in sports for a living or as a hobby, pain in the hip can cause real issues and make it hard to train as normal. The use of the hip joint in most sports means athletes can often develop hip pain from trauma or overuse, whereas older adults may suffer from degenerative hip diseases. 
At the Lewin Clinic, we see a huge array of different types of hip injuries and problems and we've been involved in the rehab and treatment of many, helping them get back to the sport they love, as quickly and safely as possible.
Contact us for a Hip Problem appointment
What are the most common causes of hip pain?
The hip is a multi-planar, ball and socket joint, built for stability due to its important weight-bearing function. Mobility is also key , understandably as it is the link between lower limb and pelvis. This  means the underlying cause of your hip pain needs detailed assessment and education on the issue.
One of the most common causes of pain in the hip is osteoarthritis, which can cause chronic pain that develops over time. This is far more common in older patients. Osteoarthritis is the gradual breakdown of the cartilage which protects your bones at the joint and can cause stiffness and decreased function alongside pain.
Adolescent, sporty patients also commonly complain of hip pain and there are a number of issues which are common in the developing athlete which need to be monitored and ideally caught early. Perthe's disease and Slipped Upper Femoral Epiphysis (SUFE) are good examples.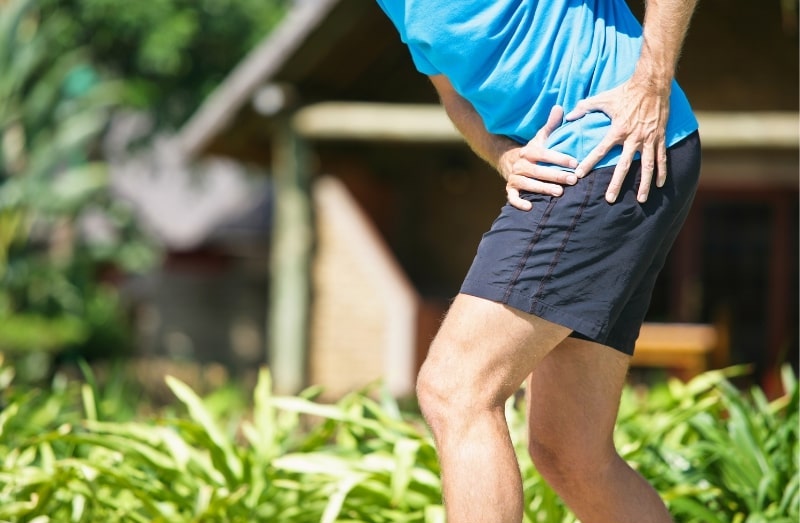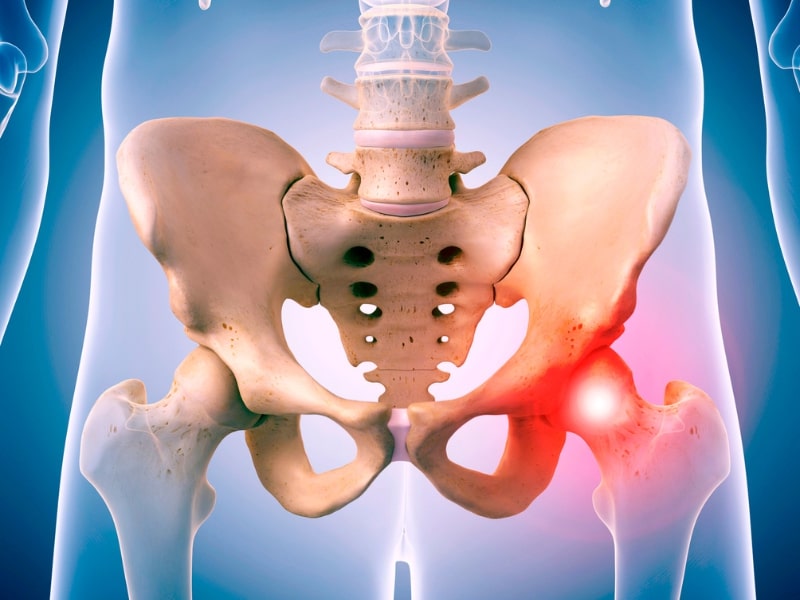 Other causes of hip pain may include:
Femoro-acetabular Impingement (FAI)

Hip flexor/ adductor muscle tears.

Lumbar Spine / SIJ referred pain.

Stress fractures of femur/pubic bone

Tendinopathy (adductor/ gluteal tendons)

Trauma

Ilio-Tibial Band issues

Snapping Hip Syndrome

Various types of hernia
Regardless of the type of hip injury, early diagnosis and care is vital to helping you return to full health.
Tendon issues especially, can take a while to repair, so we advise using our rehab gym, in addition to your scheduled treatment sessions to help heal the injury.
How can the Lewin Sports Injury Clinic help with hip pain?
At the Lewin Clinic, we focus on assessment, diagnosis and education around the process of healing and rehabilitating a hip injury, and our physiotherapists have vast experience in working with athletes (and non-athletes) who have experienced pain and injury in this area.
We're also skilled at assessing injuries caused by degenerative issues, or for those who have had surgery on their hips and require post-operative care and treatment. 
If you are experiencing hip pain, then don't hesitate to get in touch today. One of our physiotherapists will undertake a full check of the area before providing you with an extensive,  personalised recovery programme, helping you to get you back to full health quickly and safely.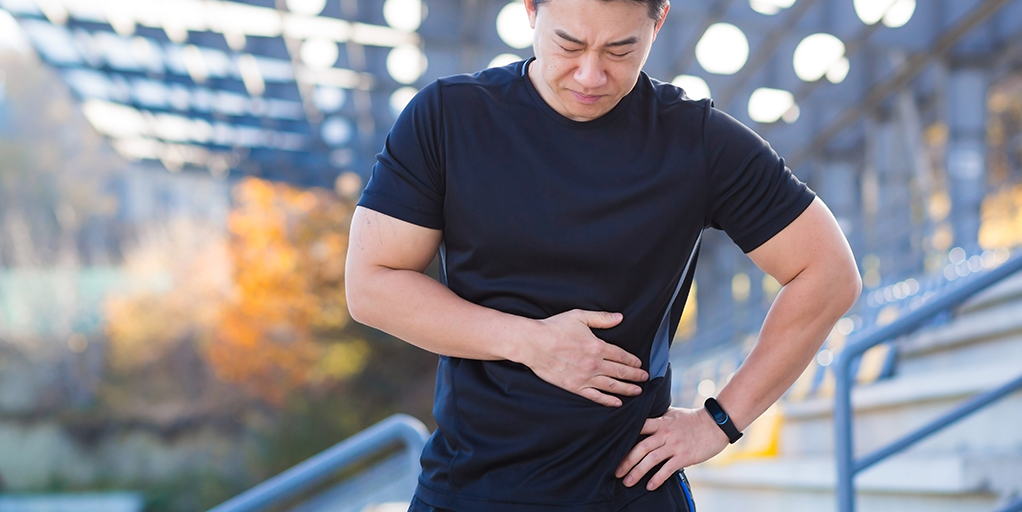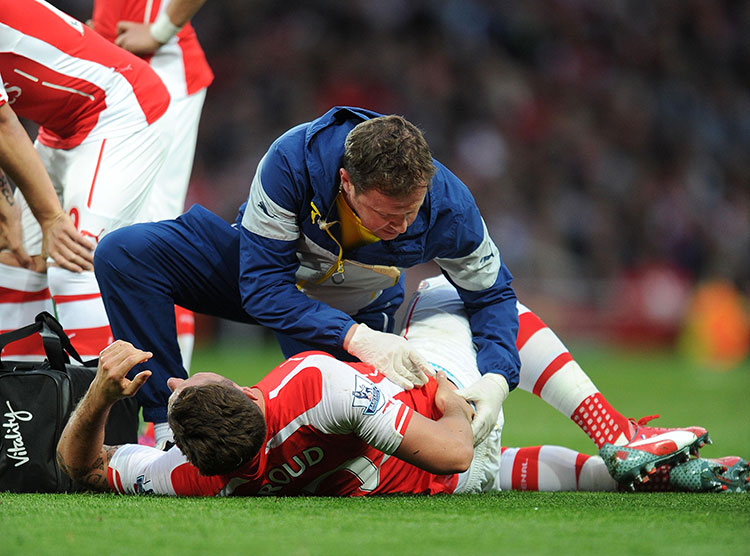 How do you treat hip pain?
At our sports injury clinic, we provide a huge range of different recovery programmes based on our assessment, the type of injury and your own personal health. We take you through each of the different rehabilitation phases, until your hip is back to full strength. 
This approach can be particularly useful for professional athletes who need to get back to sport quickly and safely, or for those with more severe injuries who need a very structured plan. Occasionally a hip injury will need scanning, to aid diagnosis, and occasionally we may need the view of a specialist surgeon who can advise as to whether surgery may be a necessary step in your recovery process. We work very closely with a network of trusted surgeons who will advise us of the different options for you.
Are you looking for solutions to your hip pain in Essex or East London?
Here at the Lewin Sports Injury Clinic, we are experts in managing and healing a wide range of hip injuries.  We have years of experience working with professional sports persons, however you don't need to be a professional athlete to take advantage of our expert resources.
We have access to the latest technology and the best hip specialists in the business, creating personalised recovery programmes for you based on your injury and helping you on your healing journey as effectively as possible. To make an enquiry, click here or give us a call on 020 8070 7777.
Laura treated my 15 year old son's hip injury extremely well. Communication and explanations were great and she understood what he wanted to get back to, so pushed him whilst always paying attention to the consultant's advice. Exercises to do at home were clear and it was great that she took him in to the gym to help his rehabilitation as well as treating him on the table. She inspires confidence and since he has got back to his sports he hasn't had any more issues. The staff at the clinic are also helpful and friendly too. Thank you very much. 
Helen Miller
We have visited Colin on numerous occasions and the speed at which we have been seen, the quality of service and advice has been excellent.  The post treatment follow up and care is also brilliant.  Thanks for your support Colin as always.
Cricket Performance Academy 
The best around without a doubt! The first time i saw Gary was the day after i injured myself. He knew exactly what i had done and that i would require surgery. He recommended the best surgeon, and within a couple of weeks i was back at the clinic starting my rehab. They would let me use their brilliant gym everyday, even when I didn't have an appointment. The receptionists are also so friendly and helpful to! I am now stronger than ever!
Sam Sallosi

Opening Times
Monday - Friday 8am - 8pm
Saturday 8am - 1pm