Upper/Lower limb tendon injury treatment in Essex & East London
Tendons are strong cord-like tissues made up of collagen and an intracellular matrix. They connect your muscles to your bones.

Tendinopathy, sometimes referred to as tendinosis or tendonitis, refers to the breakdown of the matrix / collagen in a tendon. This can cause pain in addition to reduced function and a loss of range of motion.

While tendinopathy can affect any tendon, in the sporting environment we see it more often in the Achilles' tendon, the patellar tendon , the hamstring tendons and the tendons of the rotator cuff in the shoulder.

Some people use the terms tendinopathy and tendinosis interchangeably. While the two can have similar symptoms, they're different conditions.

Tendinopathy is a degeneration of the collagen protein that forms the tendon and is used to label any painful tendon, with loss of function, regardless of structural damage.
Tendinosis, on the other hand, is used more often when there are signs of damage in the tendon. Both tendinopathy and tendinosis are often caused by overuse of or change in the load/stress on a tendon. Aging and lack of muscle strength can also play a role in the development of tendinopathy.

A relatively new understanding about the underlying causes and progression of tendinopathy has resulted in changes to common treatment approaches, almost always based around appropriately loading the tendon with specific exercise and avoiding aggravating inputs such as friction massage and stretching.

Here at The Lewin Sports Injury Clinic, we have a team of experienced physiotherapists who have dealt with tendon injuries for many years and fully understand the latest research on what works for the rehabilitation (and what does not work).
Contact us for a Tendon Injury appointment
What are the most common tendon injuries?
The tendons are often injured during sporting activities where there is a change in load , such as pre-season training or a change in surface for match/training. We know tendons do not like sudden change. When caught early the tendon will settle well with appropriate load but when left to become a chronic issue the recovery can be harder and longer.
Tendons can be ruptured occasionally which often , but not always, require surgery to repair them. Achilles' tendon ruptures can often take 9-12 months before returning to previous activity levels.
Tendinopathy is very common, especially in runners who have a sudden change in load. We see tendinopathy commonly in jumping athletes and also in the shoulders of upper limb athletes such as tennis players and throwing athletes.
Another form of tendon injury is tenosynovitis which is inflammation in the sheath of a tendon and is often seen as a form of repetitive strain injury (RSI) in the wrist/thumb.
Some of the most common injuries and causes of pain that we see include:
Achilles' tendinopathy
Patellar tendinopathy
Lateral/Medial Epicondylitis (Tennis/Golfer's elbow)
Rotator cuff tendinopathy
Distal Biceps tendinopathy
High Hamstring tendinopathy
Gluteus Medius tendinopathy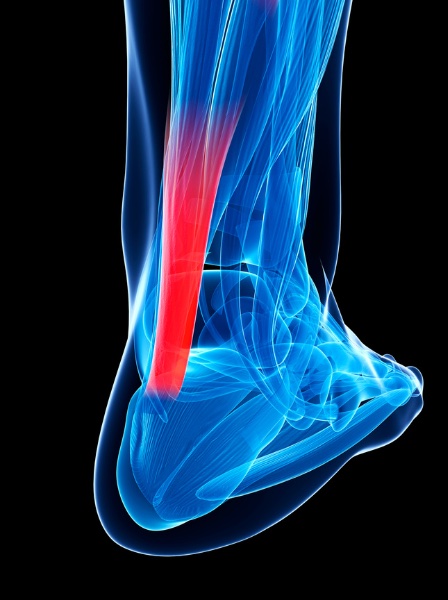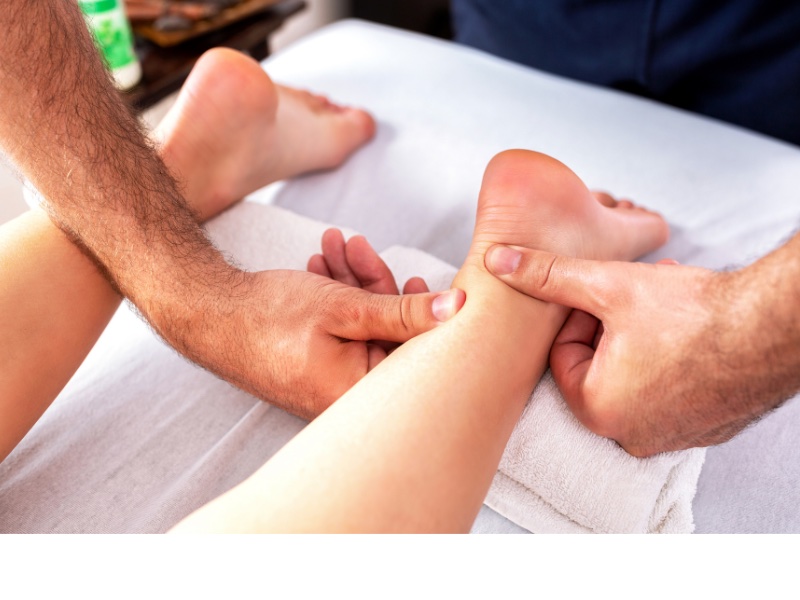 It is always important that a detailed assessment is carried out, to understand the issue and to help educate the patient on the issue. Advice and education around the evolution of tendon repair is vital as the removal of any aggravating inputs is key.
As a sports injury clinic, we see a large number of tendon injuries, including complete ruptures that have been caused by a range of different activities, and we're very experienced in dealing with them.
How can The Lewin Clinic help with a tendon injury?
Our team of expert physiotherapists have a huge amount of experience working with tendon problems and will be able to assess and diagnose your injury, as well as create a personalised rehabilitation programme.
We work with a wide range of patients, including professional athletes, non-athletes and those in-between, who enjoy sport as a hobby. We're skilled in assessing degenerative issues, as well as issues that require surgery or those who are recovering from surgery. We also have a network of surgeons that we trust implicitly, allowing us to consult with them wherever necessary.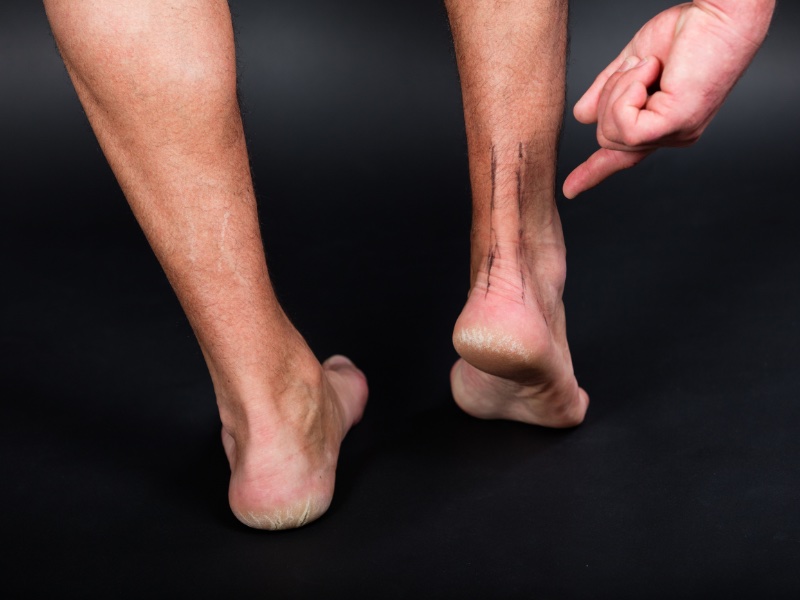 How do you treat a tendon injury?
At the Lewin Sports Injury Clinic, we provide a range of recovery programmes. This can be particularly useful for professional athletes who need to get back to sport quickly and safely, or for those with more severe injuries who need a more structured plan.
As mentioned already, occasionally the injury will need scanning to aid diagnosis, although in tendon injuries the scans are less useful as there are a lot of false-positive and false-negative findings which are unhelpful. However the majority of issues we see need advice, education and treatment/rehab to aid repair of the injured structure. Shockwave therapy can sometimes be a useful adjunct to the recovery, especially in the chronic tendon.
Are you looking for tendon injury treatment in Essex or East London?
Here at The Lewin Sports Injury Clinic, we are experts when it comes to recovering and rehabilitating a range of injuries, especially tendinopathy.
We have access to all of the latest technologies and the best specialists in sports medicine, helping you to improve your issue as quickly as possible. Our physiotherapists will create a personalised recovery programme, ensuring you're back to full health and enjoying the sport you love in the quickest and safest manner possible. To find out more, please click here or give us a call on 020 8070 7777.
I have nothing but good things to say about the Lewin clinic – Laura has really helped me with an injury that just wouldn't go away. The clinic is modern and clean and lovely and everyone is very friendly and professional – I would highly recommend anyone who needs physiotherapy to try them!
Rach A
I came to the clinic after being recommended by my cousin who had been treated before. I honestly can't believe that after two sessions I'm pretty much back to 100%. Thank you so much to Laura for making my first experience of this sort of thing so easy and comfortable.
Ashley Bedford
Great service and great treatment. Worked with Laura who I've worked with over a number of years and once again provided a top service which included treatment and a progressive rehabilitation program. 10/10, would recommend
Daniel Adaja

Opening Times
Monday - Friday 8am - 8pm
Saturday 8am - 1pm