Shoulder pain and injury treatment in Essex and East London
The shoulder is an important area of the body, being so vital for mobility and being the foundation for every movement the arm does throughout the day. The high range of movement at the joint comes at the expense of stability and explains some of the issues we see in shoulders. Shoulder pain can cause significant issues for many people, especially those who use the joint regularly and intensely, for work or sport. Throwing / bowling/ combat/ collision sport athletes are obviously very prone to shoulder issues and also have a need to get back to sport quickly and we regularly see people from a variety of these sports.
Here at The Lewin Sports Injury Clinic, we have a team of experienced physiotherapists who can understand the root cause of your pain and design a tailored recovery plan for you to get your shoulder back to full health as effectively as possible.
Contact us for a Shoulder Injury appointment
What are the most common Shoulder injuries?
One of the most common reasons we see shoulder issues is due to sporting injuries, with sudden decelerations, tackles, changes in training load and other shoulder traumas. Alongside this , desk-based workers also present to us regularly if their work-station set-up is suboptimal as this can cause shoulder pain.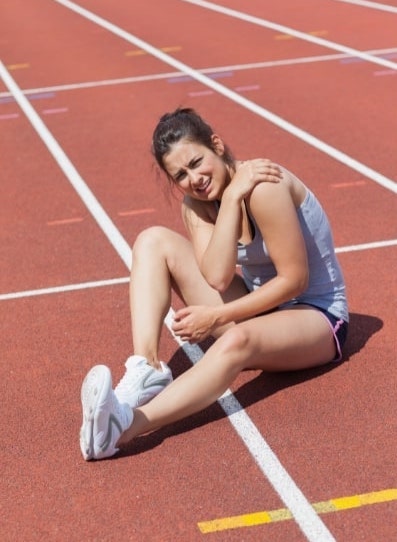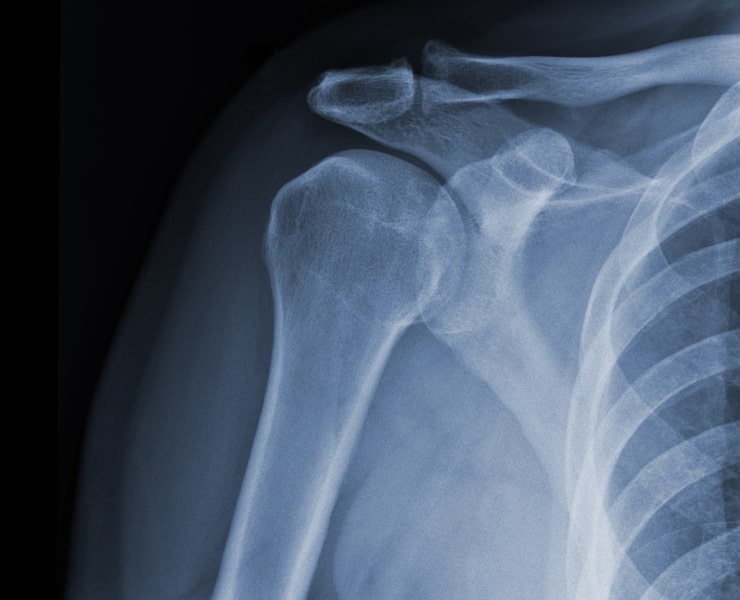 Some of the most common injuries and causes of pain that we see in the shoulder include:
Rotator cuff problems

Acromioclavicular (AC) joint sprain

Dislocated/Subluxed shoulder

Impingement issues / bursitis

Rupture of the biceps tendon

Fractures of clavicle/humerus

Referred pain from the cervical spine
The majority of the shoulders we see can be put into one of three categories:
they are weak shoulders that need tailored, specific strength work which often settles any pain/dysfunction.
they are loose shoulders that need a focussed programme of stability including scapula control to try and improve things.  Loose shoulders are prone to instability episodes and sometimes dislocation and so a programme of stabilisation work will usually help.
they are stiff shoulders that really need to improve the range in the whole shoulder girdle. This is usually achieved with a range of exercises to improve range and always to improve strength. While diagnosis is helpful in many cases, the programme designed by your physiotherapist needs to address the key issue and it is usually one of the above.
As a sports injury clinic, we see a huge number of shoulder injuries that have been caused by a range of different activities, and we're well versed at the different treatments that can be used to rehabilitate them.
How can The Lewin Clinic help with a Shoulder injury?
Our team of expert physiotherapists have a huge amount of experience working with shoulder injuries and will be able to assess and diagnose your injury, as well as create a personalised training regime – to help you improve as quickly and safely as possible. 
We work with a wide range of patients, including professional athletes, non-athletes and those in-between, who enjoy sport as a hobby. We're skilled in assessing degenerative issues, as well as issues that require surgery or those who are recovering from surgery. We also have a network of surgeons that we trust implicitly, allowing us to consult with them wherever necessary.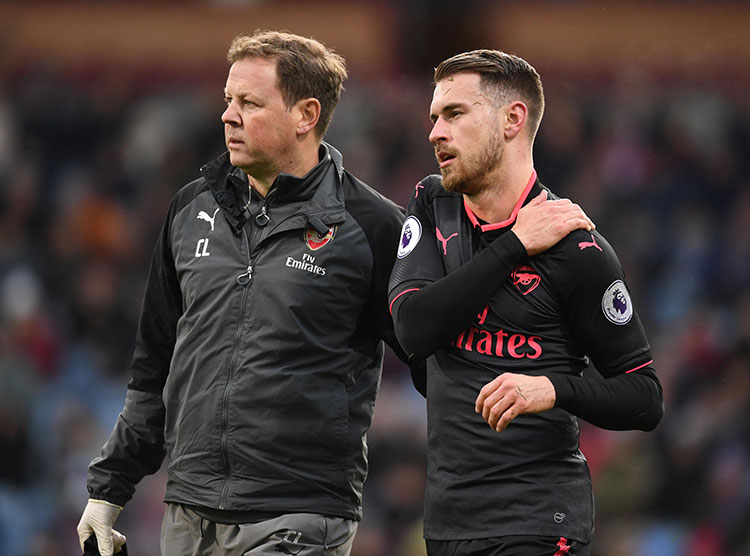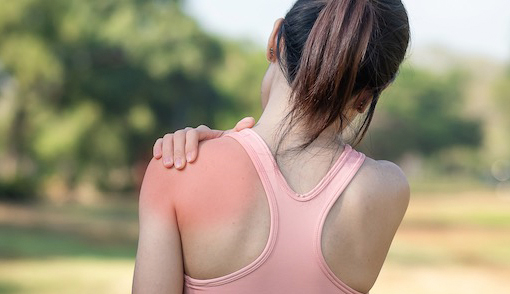 How do you treat a Shoulder injury?
At the Lewin Sports Injury Clinic, we provide a range of recovery programmes, taking you through different rehabilitation stages until your shoulder is back to full strength. This can be particularly useful for professional athletes who need to get back to sport quickly and safely, or for those with more severe injuries who need a more structured plan.

Occasionally the injury may need scanning to aid diagnosis and we may need the view of a specialist surgeon who can advise as to whether surgery/other interventions may be a necessary step in your recovery process.
Are you looking for shoulder injury treatment in Essex or East London?
Here at The Lewin Sports Injury Clinic, we are experts when it comes to recovering and rehabilitating a range of injuries, including the shoulder. 
We have access to all of the latest technologies and the best specialists in the business, helping you on your healing journey as quickly as possible. Our physiotherapists will create a personalised recovery programme,  ensuring you're back to full health and enjoying the sport you love in the quickest and safest manner possible. To make an enquiry, click here or give us a call on 020 8070 7777.
You simply won't get better care anywhere else! I genuinely thought that my shoulder Injury caused by CrossFit was unfixable without surgery, but Colin proved me completely wrong, his care and attention to detail is bar none!
Adam H
Gary has treated me in recent months for hamstring and shoulder issues, both with great results. The care and results that are second to none. Competitively priced for this level of treatment
Duncan Tanner
I was very happy with the service from Laura at the clinic. I had issues with my shoulder and pain in my ankle which was treated by Laura. Would definitely recommend Laura and the Lewin clinic.
Imtiaz Valli

Opening Times
Monday - Friday 8am - 8pm
Saturday 8am - 1pm