For Tennis and Golfer's elbow treatment in Essex and East London
Tennis, or golfer's elbow is a condition which causes pain around the outside of the elbow (tennis) or the inside (golfer's), and is named as such due to a dysfunction of the specific muscle-tendon-bone attachment associated with these particular sports. 

The clinical name for this injury is lateral or medial epicondylitis, and while it can sometimes resolve on its own, physiotherapy can be an important part of the recovery process – especially for professional athletes or those who play tennis or golf often.
Contact us for a Tennis or Golfer's Elbow appointment
How does tennis or golfer's elbow develop?
It is thought to be a 'load/capacity' issue where the soft tissues in the area cannot tolerate the load placed on them. A sudden increase in a certain activity can sometimes result in the 'load' exceeding the 'capacity' of the muscle-tendon-bone. Under-recovery or overload are often to blame and weakness in the area is often the issue. Thorough assessment of the shoulder and wrist can often be key as well as any deficits here can be a contributor to overload at the elbow.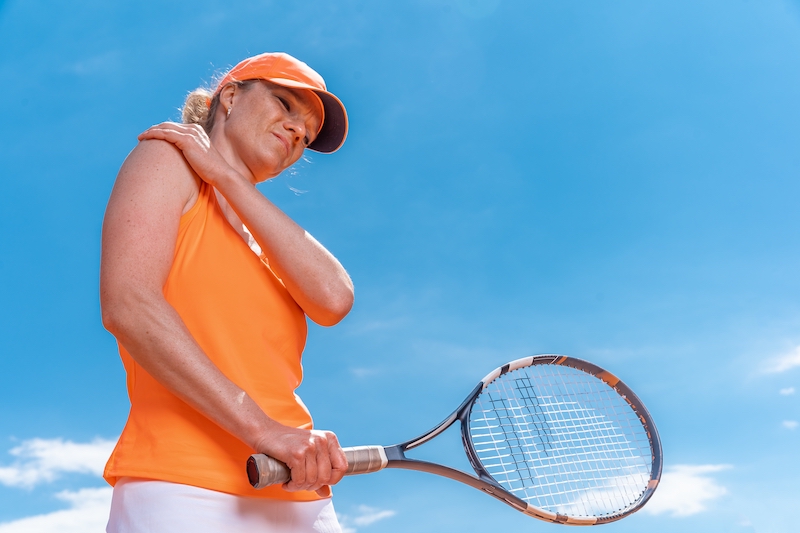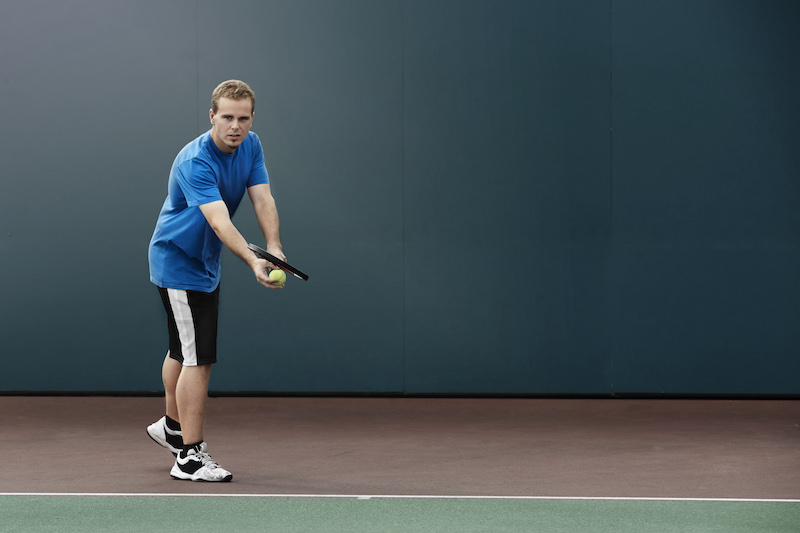 What are the key symptoms of tennis or golfer's elbow?
The symptoms of tennis or golfer's elbow will usually appear gradually and it can be beneficial and easier to deal with if it is assessed and dealt with early.
Some of the key symptoms to look out for include:
Pain in the inner our outer aspects of the elbow
Weakness/discomfort in your grip
Pain worsening with activity
How do you treat tennis or golfer's elbow?
Our physiotherapist may use a number of different kinds of treatment to help ease the pain of tennis or golfer's elbow, including manual therapy, mobilisations of specific joints if indicated, shockwave therapy if indicated but most importantly a graded specific strength programme to encourage adaptation of the muscles/tendons.
Education of the issue is key and will help you understand the process of the rehabilitation and keep you from any aggravating inputs which could slow the recovery process.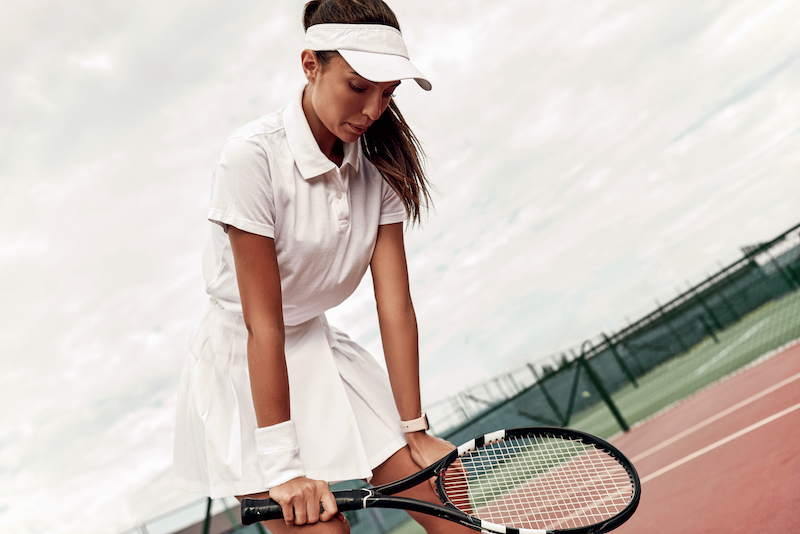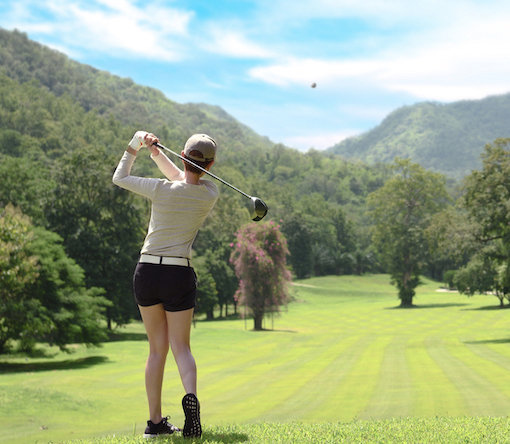 How can the Lewin Clinic help with tennis or golfer's elbow recovery?
All of the physiotherapists at the Lewin Clinic have a vast understanding of elbow injuries and can create individual recovery programmes to help improve things.
We work with a range of clients, from professional athletes to those who play sport as a hobby. We will carry out a full check of the affected area and provide a structured plan to help you get back to full fitness.
Tendon issues often require a tailored programme and can often take a while to resolve, so the use of our rehab gym to continue your rehab outside of your scheduled treatment sessions is a big attraction at the clinic.
Occasionally, the injury may require scanning to aid diagnosis but this is unusual as the diagnosis is very often based on clinical findings in these injuries.
Are you looking for tennis or golfer's elbow recovery options in Essex or East London?
Here at the Lewin Sports Injury Clinic, we are experts in managing a wide range of injuries. We have access to all the latest technologies and the best specialists in the business, helping you on your healing journey as quickly and safely as possible.
To make an enquiry, click here or give us a call on 020 8070 7777.
Great experience, I was treated by Gary for Tennis elbow and found him very knowledgeable friendly and professional. He helped me understand why injury happened and how to strengthen it to prevent reoccurrence.which I have now full recovered from . Reception staff Nicola and Clare both very helpful and friendly. My husband still seeing Gary with knee and and back problems and seeing great results too
Barbara Evans
I attended the Lewin Clinic with severe tennis elbow (both arms). Very professional and knowledgeable first session with Colin, who gave me a practical understanding of my injuries and how to avoid them in the future.
I was helped to feel comfortable during all of my treatments and informed of the positive affects of each. daily exercises, advice on good technique and thoroughness in treatment, have resulted in me being pain free and able to continue to work without further pain or injury.
Great team! Would highly recommend.
Carl Smith
From the outset, I had every confidence in Colin's ability to alleviate the discomfort I had been suffering with my elbow (medial epicondylitis) for the previous 3 months. After only 4 sessions (one per week) there was significant improvement, able to complete normal day to day activities without discomfort. Colin's knowledge, experience and communication skills made for a very satisfying experience. I wouldn't hesitate to recommend him to others. Well worth the money.
Kim Pickett

Get in touch
020 8070 7777
info@lewinclinic.co.uk
Ground Floor,
65 New North Road
Hainault
Essex
IG6 2UE
Company reg No. - 11731039 (England & Wales)
Reg address:
The Retreat
406 Roding Lane South Woodford Green
Essex IG8 8EY
Opening Times
Monday - Friday 8am - 8pm
Saturday 8am - 1pm