Sports and deep tissue massage in Essex & East London. Treatment that benefits all, not just sports injuries
Massage/Soft tissue therapy (also known as sports massage) can benefit everybody. In fact, sports massages are an integral part of the training routine of all professional athletes, so why not include them in your regular routine? 
Our clients range from high level athletes to amateur sportsmen and women or 'weekend warriors'. Some people require treatment for specific injuries or conditions such as back, neck and shoulder injuries, sciatic nerve pain, chronic pain, headaches, etc.  Whilst others simply like an ongoing regular sports massage to help prevent injuries or just 'feel better' post exertion/run/match.
So whether you're at a desk all day, a regular gym bunny, a keen gardener or training for a race; a regular sports massage is likely to be very beneficial.
What is a sports massage?
Lasting 60 minutes, a Sports Massage (soft tissue therapy) as opposed to a spa massage, is a deep, intensive, anatomically specific massage that relaxes the musculoskeletal system to help improve your individual physical issues.  Our massage therapy uses a wide range of techniques to help with soft tissue strains or injuries, sports injuries, joint pains and general 'niggles'.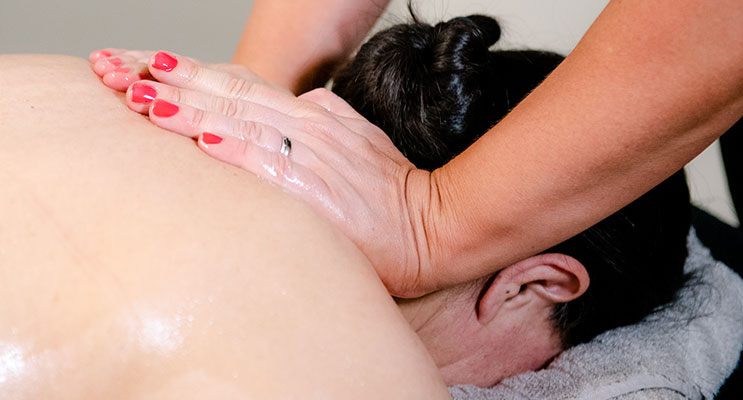 Contact us for a Sports Massage here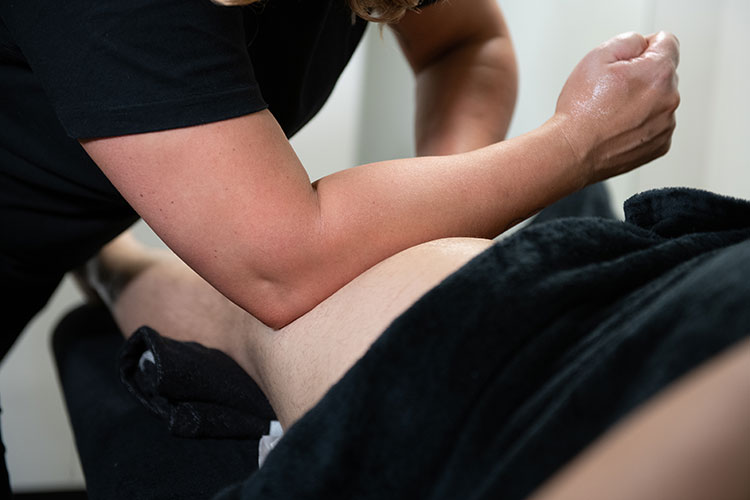 The benefits of sports massage
Our bodies require rest days and recovery time, and yet we rarely give them what they need.  Without the time to repair the damaged soft tissues (from your exercise routine and sports activities), you may end up feeling stiffer over time, and you may find it becomes more difficult to repeat the exertion.
Some reported benefits of deep tissue massage include:
·     Optimised recovery
·     Increased muscle blood flow
·     Helps lymphatic drainage and toxin removal
·     Increased sense of well-being
·     Decreased muscle tension
·     Improved sleep
·     A positive sense of relaxation and lowered stress levels
Are there any side effects of a sports massage?
Sports massages are generally safe for everyone, although it is possible to feel a slight stiffness or tenderness for one or two days after your session. It's important that you drink water after your soft tissue massage, to help your muscles stay hydrated.  Other suggestions, to help get the most out of your sports massage may include gently stretching after your session and taking a warm bath.  However, if you're in more pain after a sports massage, than before you came in, then please do speak to your massage therapist
Looking for a sports massage in Essex or East London?
If you're looking for a sports massage therapist in Essex or East London, then we can help you here at the Lewin Sports Injury Clinic.  We offer a variety of massage techniques, and our therapists are happy to answer any questions you may have.  You can make an enquiry here or give us a call on
0208 070 7777

Get in touch
020 8070 7777
info@lewinclinic.co.uk
Ground Floor,
65 New North Road
Hainault
Essex
IG6 2UE
Company reg No. - 11731039 (England & Wales)
Reg address:
The Retreat
406 Roding Lane South Woodford Green
Essex IG8 8EY
Opening Times
Monday - Friday 8am - 8pm
Saturday 8am - 1pm