Knee pain and injury treatment Essex & East London
Knee pain can be a real hindrance to anyone who takes part in sports, either professionally or as a hobby.
Whether caused by a long-term problem or as a result of an injury, getting your knee back to full health can be a slow process and difficult if it's not carried out correctly. 

Here at the Lewin Sports Injury Clinic, we're used to seeing a wide range of knee injuries and have been involved in the rehab/treatment of many, helping them get back to the sport they love as quickly as possible.
Contact us for a Knee Injury appointment
What are the most common knee injuries?
One of the most common ways you can injure your knee is through a sporting injury, with sudden decelerations, tackles, unpredictable movements and other trauma.
Injuries can include:
Anterior cruciate ligament injury (ACL), Posterior cruciate ligament injury (PCL).
Medial (MCL) and lateral (LCL) collateral ligament injury.
Knee effusion
Meniscal tears
Patellar Tendinopathy
Osgood-Schlatter's disease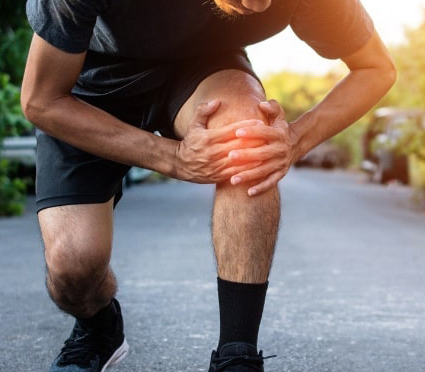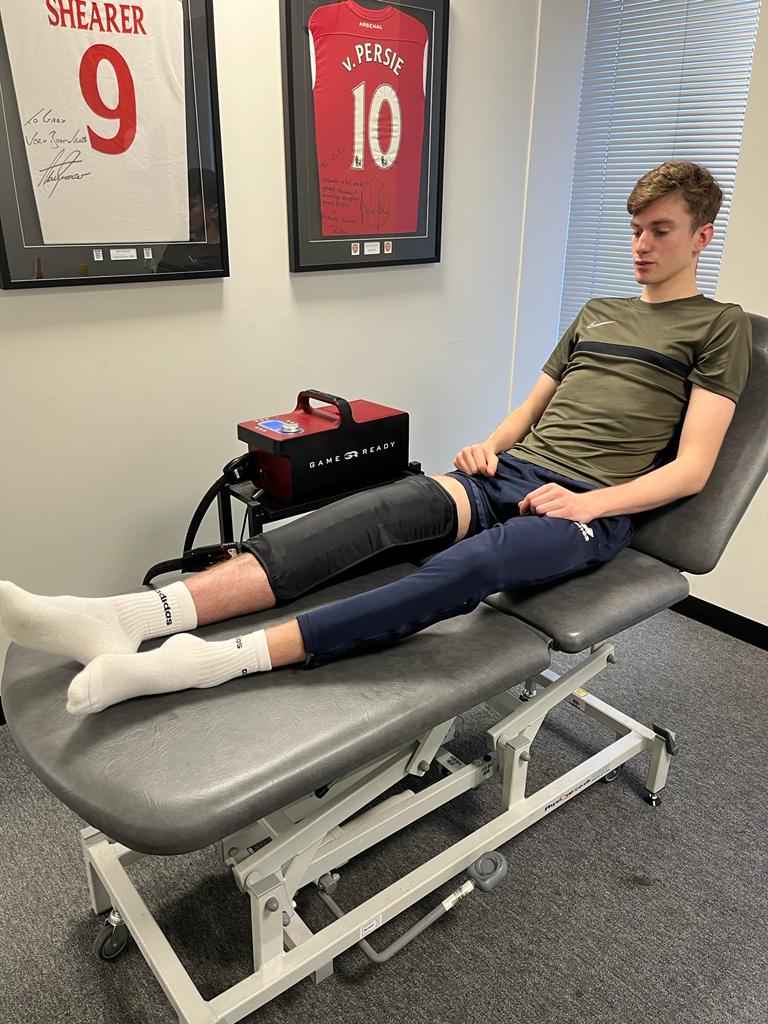 While some of these problems may require surgery, the key is to get a good objective diagnosis and to educate yourself on the issue. Specific strengthening programmes alongside some manual therapy has good evidence-based results. Arthritis can also cause issues with this large weight-bearing joint, along with other longer-term problems. While these are often treated with anti-inflammatory medications, injections and painkillers, the better option often is to begin a dedicated programme of strength work to address the weaknesses that may have developed. There are also options to be referred for surgery, when indicated.
Tendon issues, such as tendinopathy require a good, tailored programme of loading. Education around this condition is key. Tendon issues can often take a while to resolve and so the use of our rehab gym to continue your rehab outside of your scheduled treatment sessions is a big attraction at the clinic.
Adolescents, especially the sporty ones, often suffer from knee pain as they grow and develop, and a good early diagnosis and some advice around exercise / relative rest / treatment options are important. Conditions such as Osgood-Schlatters and Sinding-Larsen-Johansson are common pathologies that we see in teens, which do require advice and specific rehabilitation.
As a sports injury clinic, we see a huge number of knee injuries that have been caused by a range of different sporting activities, and we're well versed at the different treatments that can be used to rehabilitate them.
How can The Lewin Clinic help with a knee injury?
Assessment, diagnosis and advice/education are key parts of the process when dealing with a knee injury. All of our physiotherapists have vast experience in working with athletes who have injured their knees. However, we don't just see athletes. The Lewin Clinic are just as skilled in assessing degenerative issues or knees that may be either heading for surgery or have just had surgery. Our network of surgeons trust us and we work very closely with them. One of our physiotherapists will undertake a full check of your injured knee before providing you with a personalised recovery programme, helping you to get you back to full health and enjoying the sport you love as quickly and safely as possible.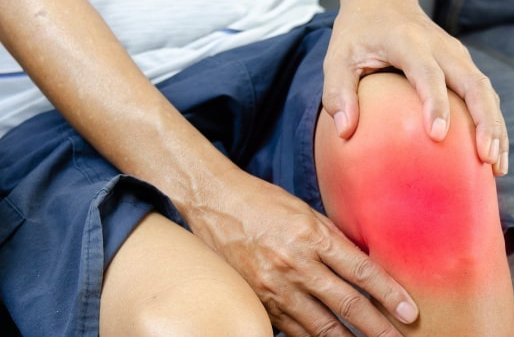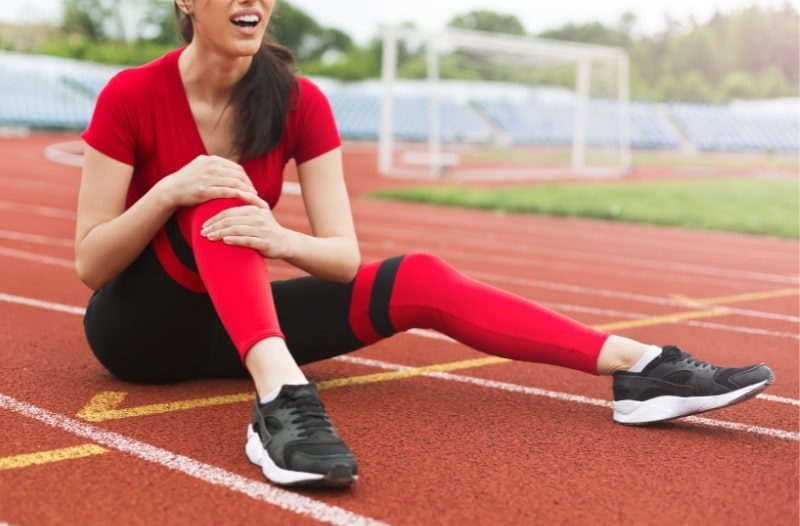 How do you treat a knee injury?
At the Lewin Sports Injury Clinic, we provide a range of recovery programmes, taking you through different healing phases until your knee is back to full strength. This can be particularly useful for professional athletes who need to get back to sport quickly and safely, or for those with more severe injuries who need a very structured plan. Occasionally the injury will need scanning to aid diagnosis and occasionally we may need the view of a specialist surgeon who can advise as to whether surgery may be a necessary step in your recovery process.
Are you looking for knee injury help in Essex or East London?
Here at the Lewin Clinic, we are experts in managing a wide range of injuries. We have years of experience with professional sports persons, however you don't need to be a professional athlete to take advantage of our expert resources.
We have access to the latest technology and the best specialists in the business, helping you on your healing journey as quickly as possible. Our physiotherapists will create a personalised recovery programme, ensuring you're back to full health and enjoying the sport you love in the quickest and safest manner possible. To make an enquiry, click here or give us a call on 020 8070 7777.
Gary treated my daughter for problems with her knees. We received an exceptional service, both my daughter on her visits and my husband and I after with regular updates. We really couldn't be more pleased with the service and would not hesitate to recommend The Lewin Clinic.
Nikki Earl
From start to finish, Gary, Colin and all the team were friendly and professional throughout. With a serious knee injury the time was taken to listen to what I had to say and a plan was formulated. Regular review and changes made to aid the recovery.  I cannot recommend The Lewin Clinic highly enough.
Steve Winter
I used the clinic for physiotherapy on my Knee, and the service I received from the staff and my physiotherapist, Laura was excellent. I would definitely recommend them to anyone who is need of this type of service. 
Trupti Desai

Opening Times
Monday - Friday 8am - 8pm
Saturday 8am - 1pm