Neck pain and injury treatment in Essex & East London
Pain in the neck area, or cervical spine as it is widely known, can be caused by a variety of different things, including trauma, a muscular problem or dysfunction in the joints/small discs in the vertebral column. It can also be degenerative – caused by conditions such as osteoarthritis or rheumatoid arthritis.

Neck pain can vary in severity from a mild ache to an acute, disabling pain that makes it more difficult to carry out every day tasks. 'Stiff' necks can be troublesome and can persist if not dealt with early. Another common presentation is 'whiplash' symptoms which can be the by-product of a vehicle accident.
Contact us for a Neck Injury appointment
What are the most common causes of neck pain and injuries?
The most common causes of neck pain and injuries includes:

Muscle dysfunction/ weakness
Trauma : road traffic accidents especially can cause irritable, sometimes severe neck injuries, such as whiplash
Intervertebral disc disorders: over time, the structures between your vertebrae can become degenerate/worn. They can occasionally compromise the space where the nerve exits, which can lead to neck pain/ arm pain.
Cervical Spondylosis: Cervical spondylosis refers to abnormal degeneration of the cartilage and bones in the neck region. The condition results in neck pain radiating to arms or shoulder and neck stiffness that gets worse over time.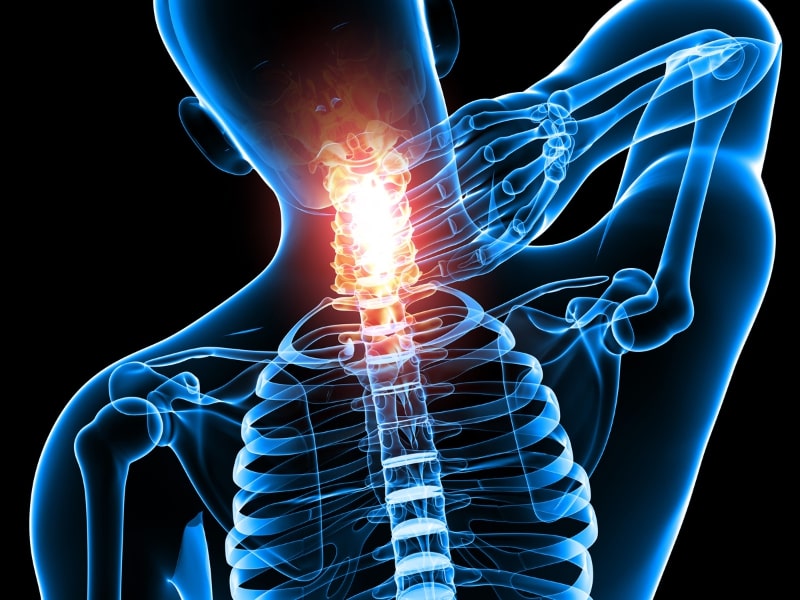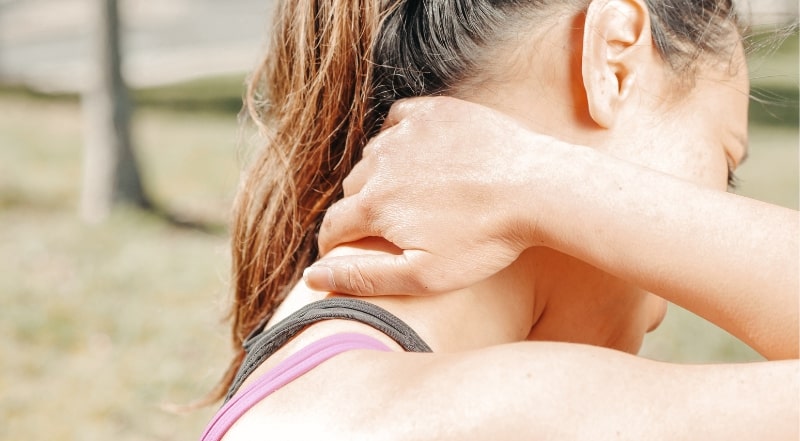 How is the neck structured?
The first 7 vertebral bones on the spinal column form the cervical spine and are located in the neck region. The neck bears the weight of the head, allows significant amount of movement, and is also less protected than other parts of the spine. All these factors make the neck more susceptible to injury or other painful disorders. Common neck pain may occur from muscle strain or tension in everyday activities including poor posture, prolonged use of a computer and sleeping in an uncomfortable position.
How can The Lewin Clinic help with a neck injury?
If you have suffered a neck injury, there are a number of treatment/rehab processes that can help to relieve the pain. This may involve gentle stretching and muscle strengthening exercises and some specific mobility work if indicated.
One of our physiotherapists will undertake a full check of your neck before providing you with a personalised recovery programme to get you back to full health and enjoying the sport you love, as quickly and safely as possible.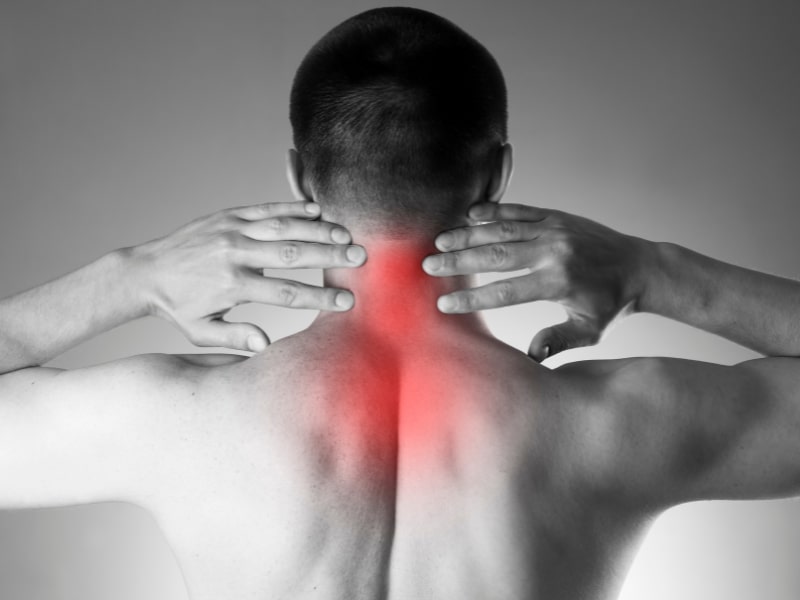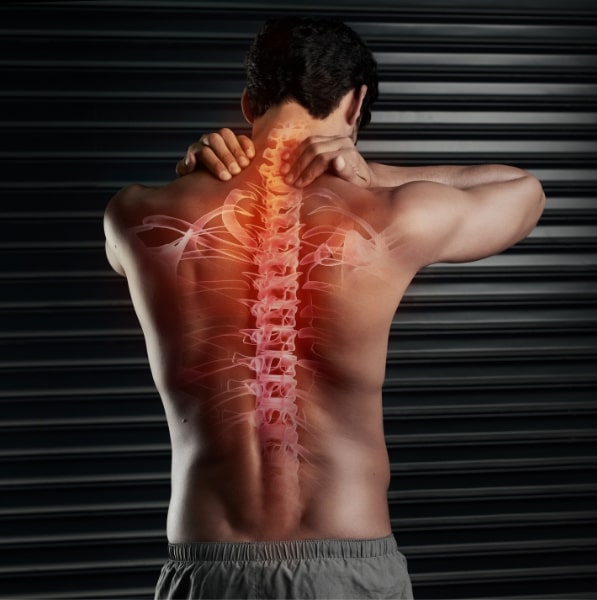 How do you treat a neck injury?
There are a number of different things that you can do to help settle a neck injury, depending on the severity. These can include mobility and a stability/strengthening plan that has been designed around your needs. Any deficits need assessing and a rehab plan will be explained to you. If imaging is indicated then we have access to specialists/scan centres too.
Here at the Lewin Sports Injury Clinic, we provide a range of recovery programmes that take you through different recovery phases until your neck is back to full strength. This can be particularly useful for professional athletes who need to get back to sport quickly and safely, or for those with more severe injuries who need a very structured plan. On occasion, we may need to scan the affected area to aid in our diagnosis, and we may consult with a neck surgeon/specialist for their opinion. We only work with the best surgeons who are ideally placed to help your situation.
Are you looking for neck injury help in Essex or East London?
Here at the Lewin Clinic, we are experts in managing a wide range of injuries. We have many years of experience working with professional athletes, including premiership footballers, and are often presented with a range of different neck injuries.
We have access to all the latest technologies and the best specialists in the business to help you recover from your neck injury and get back to full fitness. Our physiotherapists will create a personalised recovery programme for you, helping you to get back to full health and the sport you love, in the quickest and safest manner. To make an enquiry, click here or give us a call on 020 8070 7777.
Safe, hygienic, efficient and thoroughly expert (as you'd expect from ex England and Arsenal physios) practice. Sorted nerve and muscle issue in my neck and shoulder after damage following pull ups.
Ashfaque Khan
Ahead of my surgery, Gary ensured that I was in the best state possible to recover quickly from the post-surgery trauma. His guidance ensured that I knew exactly what I had to do to achieve the best possible outcomes. Likewise, his grand experience and deep knowledge gave me comfort that I would return to sport.
Subhan Amanulla
Great service and great treatment. Worked with Laura who I've worked with over a number of years and once again provided a top service which included treatment and a progressive rehabilitation program. 10/10, would recommend
Daniel Adaja

Opening Times
Monday - Friday 8am - 8pm
Saturday 8am - 1pm